[ad_1]

The Realme GT Neo2 failed to stand out against its siblings, judging by last week's poll. It may be worth another look – since the poll went up, we published our review of the phone and while we found a few issues, the phone does offer great performance and battery life for its price.
The alternatives differ depending on where you live, e.g. the GT Neo Flash never launched in India. But the Realme X7 Max did and it offers very similar features for less money. The usual sticking point were brought up once more.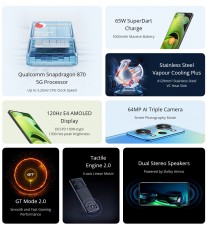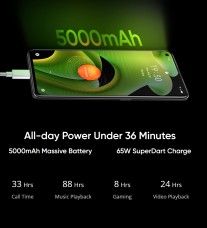 Realme GT Neo2's best features at a glance
While neither the Neo2 nor the X7 Max have telephoto cameras, the Max has a 3.5 mm headphone jack. The Neo2 has the better screen and bigger battery, but for many the utility of the jack is worth more than HDR10+ support for the screen.
Then there was the matter of the chipset – a Snapdragon 870, a generally well-liked chip. The X7 Max uses the Dimensity 1200 (as do some other alternatives like the Poco F3 GT), a chip that had plenty of fans in the comment section, though the Snapdragon still has the upper hand in terms of popularity.
Indeed, the performance you can get out of the Realme GT Neo2 is hard to match at its price point, battery life too. However, games were capped at 60fps so you're not getting the full 120Hz experience from the screen. Also, photography is not the phone's strong suit. Of course, the GT series are all about performance and gaming, Realme has other series that focus on the camera.

PS. a few days after the poll started Realme unveiled the GT Neo 2T in China. This model is mostly identical to the GT Neo Flash. There's no word on international expansion for this one yet.
[ad_2]