[ad_1]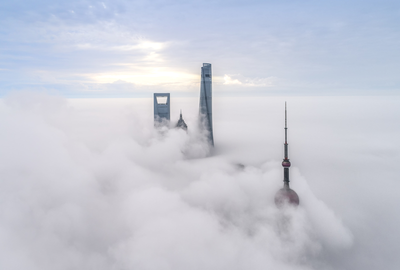 Workloads moving back to on-premises is a trend that's on the rise. Is it time to consider some workload rebalancing for your organization's hybrid cloud?
There's an excellent article from Toby Weiss, VP of the Hybrid Cloud Practice here. I know the background to this has a good deal of focus on the specifics of SAP workload repatriation— the inspiration for Toby being the sizeable number of major enterprises working with HPE consultants on that specific use-case. SAP workload repatriation is one instance in the general trend I wanted to focus on.
For many IT leaders, the idea of digital transformation has become almost synonymous with migrating workloads to the public cloud. The cloud can provide the speed and flexibility that today's data-driven businesses need, and cloud services growth is expected to continue this year. At the same time, large numbers of apps and massive volumes of data remain outside the cloud for a variety of reasons, including concerns around data security and sovereignty, the need for low latency, and the sheer size and complexity of these assets.
In addition, in the past couple of years, we've seen numerous industry press reports about 'repatriation' of workloads – companies moving them back on-premises.1 HPE's Hybrid Cloud Practice has seen some evidence of this trend, particularly with mission-critical workloads such as enterprise resource planning (ERP). As companies reevaluate their resiliency planning in light of the pandemic, a significant number are canceling migration plans or actively repatriating workloads. Why is repatriation on the rise? Here is what HPE experts are hearing: 
Unexpected costs. Cloud fees can be hard to predict, especially when it comes to mission-critical apps like ERP systems that are connected to many other applications throughout a hybrid environment. Fees come in various forms – for outbound data transfers over certain limits, some inter-network data transfers, and data transfers across zones, for example. It's hard to know the amount until they happen, which can complicate operational and financial planning.
Performance and latency concerns. Latency can vary in unexpected ways in cloud platforms – for example, depending on the time of day – which can impact CPU performance and the user experience. Networking bottlenecks are another source of potential latency issues.
The need to accommodate rolling upgrades. System downtime due to scheduled rolling upgrades, for example to ERP systems, is a way of life in the public cloud. Upgrades may not align with your business priorities, and they may require additional training and management of change programs for your users.
Rebalancing cloud workloads
Companies that are testing ERP and other mission-critical apps in public cloud platforms sometimes find that the expected advantages in cost and agility don't always pan out. The public cloud can deliver exceptional results for workloads with certain characteristics and data requirements. But the repatriation trend is a sign that companies are becoming more adept at selecting platforms based on the nature of their workloads and their desired business outcomes.
It's a big decision, moving workloads back from public clouds. Many CIOs literally face the dilemma of explaining to their CEO, or worse still, the Board, that all the money spent moving to cloud needs to happen again, but in reverse. Beyond what seems to be a direct impact on market capitalization due to lower margins of making such a move, the sheer effort is also daunting.
And which workloads should continue life in public cloud and which should not? There needs to be a decision-making framework to help companies determine how to manage their infrastructure (and where it is sited), not just now, but as they scale. And this calculus isn't only about cost, the performance, and the rolling upgrades Toby mentions in his article. It is also about data compliance, data gravity, application mobility, IT resourcing, configuration flexibility…. And I could go on.
HPE can help you choose your right mix of cloud. Learn how HPE GreenLake edge-to-cloud platform enables you to deliver business outcomes faster by bringing the cloud experience to all of your apps and data, wherever they live.
Learn more about IT advisory services from HPE Pointnext Services.
For information on how to engage with an HPE Digital Next Advisor contact digitaladvisor@hpe.com
1. See, for example, this ITProToday article: Cloud Repatriation – Why It's More Than 'Just' Public Cloud Retreat
[ad_2]