[ad_1]

In part one of our "Five Ways AI Can Help States Solve Their Hardest Problems" blog series, we reviewed the ramifications of crisis response management—or lack thereof—and how AI can help. As part of the COVID-19 crisis response, the federal government has provided aid to states and localities by designating federal recovery funds. Consequently, the influx of recovery funds is now resulting in increased fraud, waste, and abuse across government—including social services—preventing dollars from getting to the people most in need.  
Procurement misuse, abuse, and inefficiency continues to be a challenge for state governments, driven by large transaction volumes, pressure to reduce costs, and staffing challenges. Purchase cards, an increasingly common procurement method, provide financial incentives such as rebates and reduce manual processes for staff. Their increased usage has also led to new challenges related to compliance, misuse, and fraud risk. Thomas Reuters 2021 Government Fraud, Waste, and Abuse Study found that 93 percent of government officials believed fraud, waste, and abuse rates will be maintained or increase in 2021. Financial managers, procurement specialists, investigators, and auditors analyze millions of cardholder transactions every year to find patterns of fraud and misuse. This process is tedious and often relies on business rules that create large alert volumes and misses complex misuse patterns.
State governments need to reinforce public trust in its institutions. This can be accomplished by providing stronger accountability, increased productivity, and transparency into spending and risk management. Here's how AI can help:
AI systems can ingest data to learn patterns of suspicious or anomalous activity.
AI reviews all new transactions and automatically flags those with high risk or unusual characteristics that warrant investigation.
Investigators prioritize AI-flagged payments for detailed review and give the AI model feedback to further improve accuracy.
AI systems, which provide perfect memory, risk explanation, and continuous learning, can directly protect constituents. AI evaluates 100 percent of transactions and eliminates 10-30 percent of fraud and misuse caught annually to protect taxpayer dollars. Additionally, more than 1000 hours can be saved on risk transaction reviews each year. These are just some examples of what AI can offer. 
Mitigating risk and fraud is an essential component to building trust between taxpayers and government —a problem that has been compounded greatly throughout the pandemic. By implementing AI, taxpayers and state governments, alike, can rest assured that taxpayer dollars are being spent efficiently while also protecting constituents from fraud, misuse, and abuse. 
About the author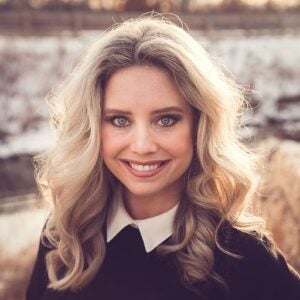 Sara Marshall
Customer Success Director
Sara Marshall is a licensed attorney and strategist with more than a decade of experience in state government, healthcare, and technology. She was voted "Top Up and Comer" in government by State Scoop in 2015, named the "Best Woman in Sales Support" in North America by WISA in 2020, and was recognized as the most valuable player for Regulated Industries at SAP for the last two years prior to joining DataRobot.
[ad_2]