[ad_1]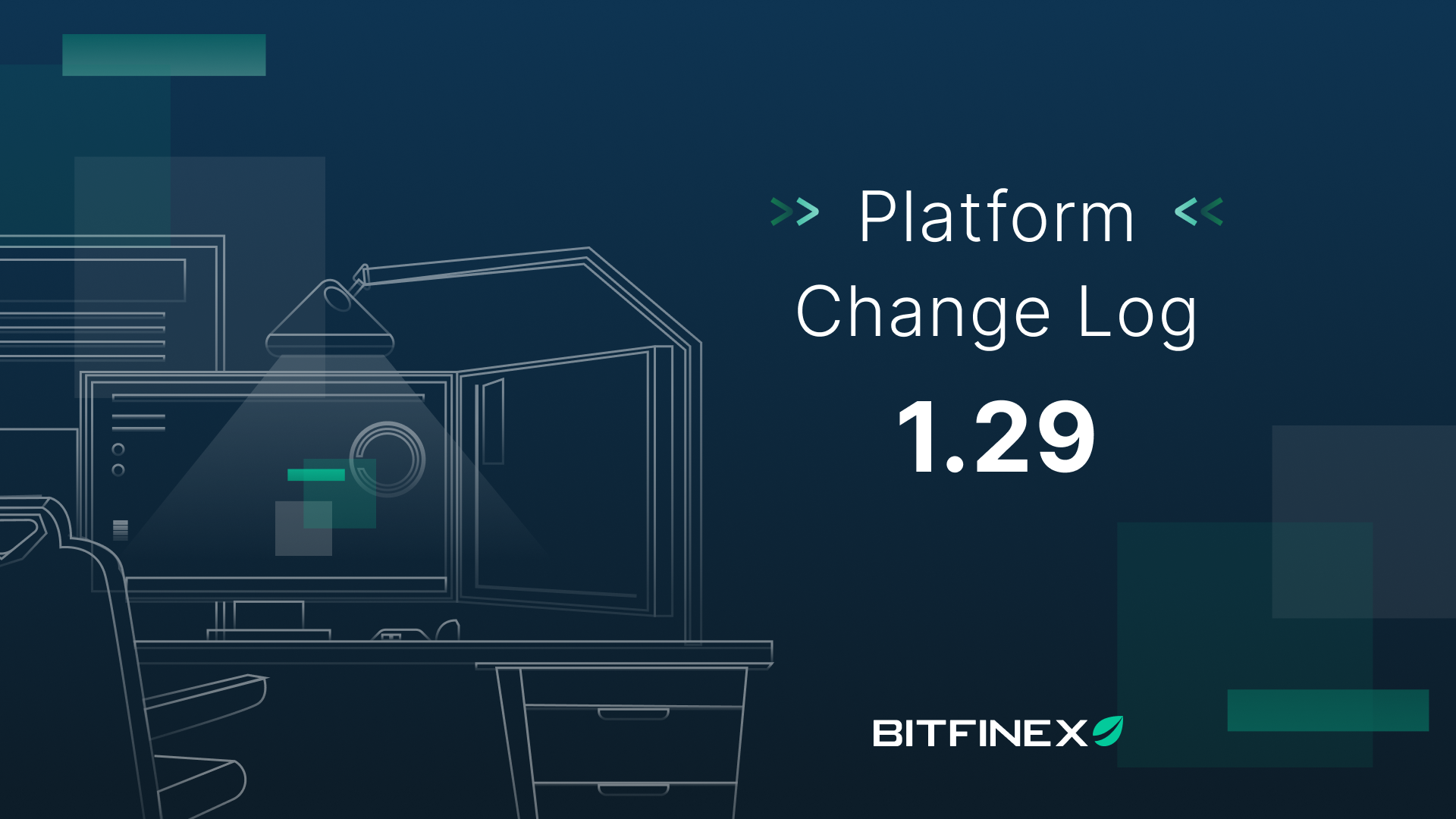 Change Log: Version 1.29

The Bitfinex Change Log is an overview of all performance and UI changes made to the Bitfinex trading platform. For an overview of all previous changes, please refer to blog.bitfinex.com/category/changelogs.

Version 1.29

Features
P/L amount is now shown in USD equivalent
Order ID for order pairs is now displayed in the Orders panel
Improvements
Removed decimals from Satoshi (SAT) values
Improved chart reliability
Updated terms for Bitfinex Securities Ltd.
Bug Fixes
Fixed chart in Bitfinex Pulse
Positions are now sorted by P/L%
Fixed calculating USD equivalent for fiat currencies in Position share modal
Fixed short ratio
Fixed tooltip for OTC amount in SAT mode
Fixed alignment for P/L percent share button
Fixed derivatives* Ticker list styles
Fixed paper trading refill overlay button
Removed duplicate entries in the Provided table
Fixed derivatives Ticker list's inner border
Fixed OTC order fee format
Fixed derivatives position collateral currency
Fixed Positions table rerendering
New bar warning put to cache
Fixed buttons in Depth Chart's vertical layout
Fixed missing candles in charts
Fixed chart snapshot error
Fixed editable orders
Fixed translations for securities in the footer
Fixed data localization
Fixed invalid order message on form submit in the exchange market
Addition of translations for ledgers
Removed green dot beside Derivatives in the header
*The derivatives platform is provided by iFinex Financial Technologies Limited. References to Bitfinex Derivatives in this post are references to iFinex Financial Technologies Limited.
---
The Bitfinex APIs are designed to allow complete access to the features provided by Bitfinex. Learn more about our API documentation here.
[ad_2]