If you're looking for a little guidance to help you capitalize on new network technologies, here's why you should consider HPE. Plus: per IDC analysis and customer feedback, HPE is positioned as a Leader in the 2021 Worldwide IDC MarketScape on network consulting services.
By Javier Orellana, HPE Senior Cloud Networking Architect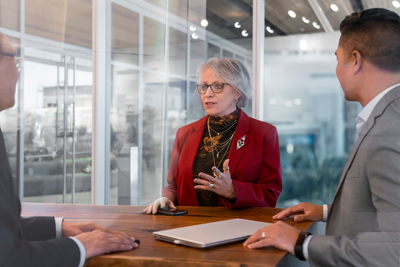 When you think about how networking has changed in the last decade or so, it's pretty amazing. In the earlier days in my career, we had to do cabling. We had to make sure that the cable was reaching another switch in the data center to connect two servers. We had to do configuration manually on the equipment.
On the traditional network, if you needed to make any changes, it was really time consuming. Sometimes different teams were involved, and it could take easily a couple of weeks before you could have something ready. It was all a bit cumbersome, to say the least.
Why companies are adopting a hybrid cloud approach
The great advantage of networking in the hybrid cloud era is that now you can easily program your network. Networking is something that just happens – you go to your console, open your GUI interface, and essentially say "I want to connect from here to there," and it all happens almost magically. (See: What is hybrid cloud?)
This simplicity of deployment and the ability to manage the network programmatically are the big drivers behind companies' move to a hybrid cloud approach. Not all businesses are there yet; many are still managing the network in the traditional way. But the move towards cloud networking is accelerating. The COVID-19 outbreak was a trigger; companies needed to make sure they could run services from a location they could easily access remotely. They also wanted to empower the workforce with a hybrid workplace to connect remotely and access resources either in the data center or in the public cloud.
The arrival of 5G is another important driver, especially for telcos. These businesses have always had in mind that automation of the network was crucial. Now, telco's customers have the possibility to build their own slice of networking and create virtual environments for themselves running on top of the infrastructure provided by the telco. And it all happens with a few clicks.
Then there's the rise of edge technologies and the Internet of Things. Whether it's in a smart factory or a branch office, data analysis is moving to where the data is generated and where the user is. Connectivity needs to follow, and it all needs to be orchestrated and managed programmatically.
3 reasons why businesses trust HPE for IT advisory services for networking

As wave after wave of new technologies has rolled in, HPE has steadily maintained its leadership position in networking and IT advisory services for networking. Per IDC analysis and customer feedback, HPE is positioned as a Leader in the 2021 Worldwide IDC MarketScape on network consulting services. You can read an excerpt here: IDC Marketscape: Worldwide Network Consulting Services 2021 Vendor Assessment. More on that in a moment, but first let me share three things that, in my view, set HPE apart:
1. HPE GreenLake edge-to-cloud platform. Customers love that they can build a best-in-class networking solution without having to commit to large upfront expenditures. HPE GreenLake platform offers a self-service, pay-per-use, highly scalable approach, and the solution is managed by HPE.
Many companies put a high value on flexibility: "We want to investigate different products; we want to run the network using this vendor or another vendor." With HPE GreenLake edge-to-cloud platform, you can do that. For sure, HPE GreenLake platform and Aruba networking technologies go hand-in-hand, and together they deliver an exceptionally powerful solution. But we can also build a solution that includes third-party products, and that's something that many customers really appreciate
2. Exceptionally broad expertise. I've been with HPE quite a few years now, and I've never found myself in a situation where we need to say to the customer: "Sorry, we don't do that." We have extremely knowledgeable people in many different areas and dimensions of IT. We're seeing a surge of interest in AI, data mining, analytics and so on – relatively new topics, but I can always be confident that we can call in the right people to have those conversations with the customer.
And it's not only knowledge about HPE products. Our long experience and expertise as a system integrator enables us to offer the best solution for each specific customer while helping them to avoid lock-in.
3. Global reach. We are a global company, and that's a key advantage, especially for customers that have a global footprint themselves. They don't want to worry about who they need to contact for operations in South America, or whether that's different from who they contact in Asia Pacific. In the end, it's just one interface to the company, and they know that HPE can deliver everywhere, either directly or through HPE partners. That brings some real peace of mind for our customers.
As I mentioned above, per IDC analysis and customer feedback, HPE is positioned as a Leader in the 2021 Worldwide IDC MarketScape on network consulting services. Take a look at the chart below.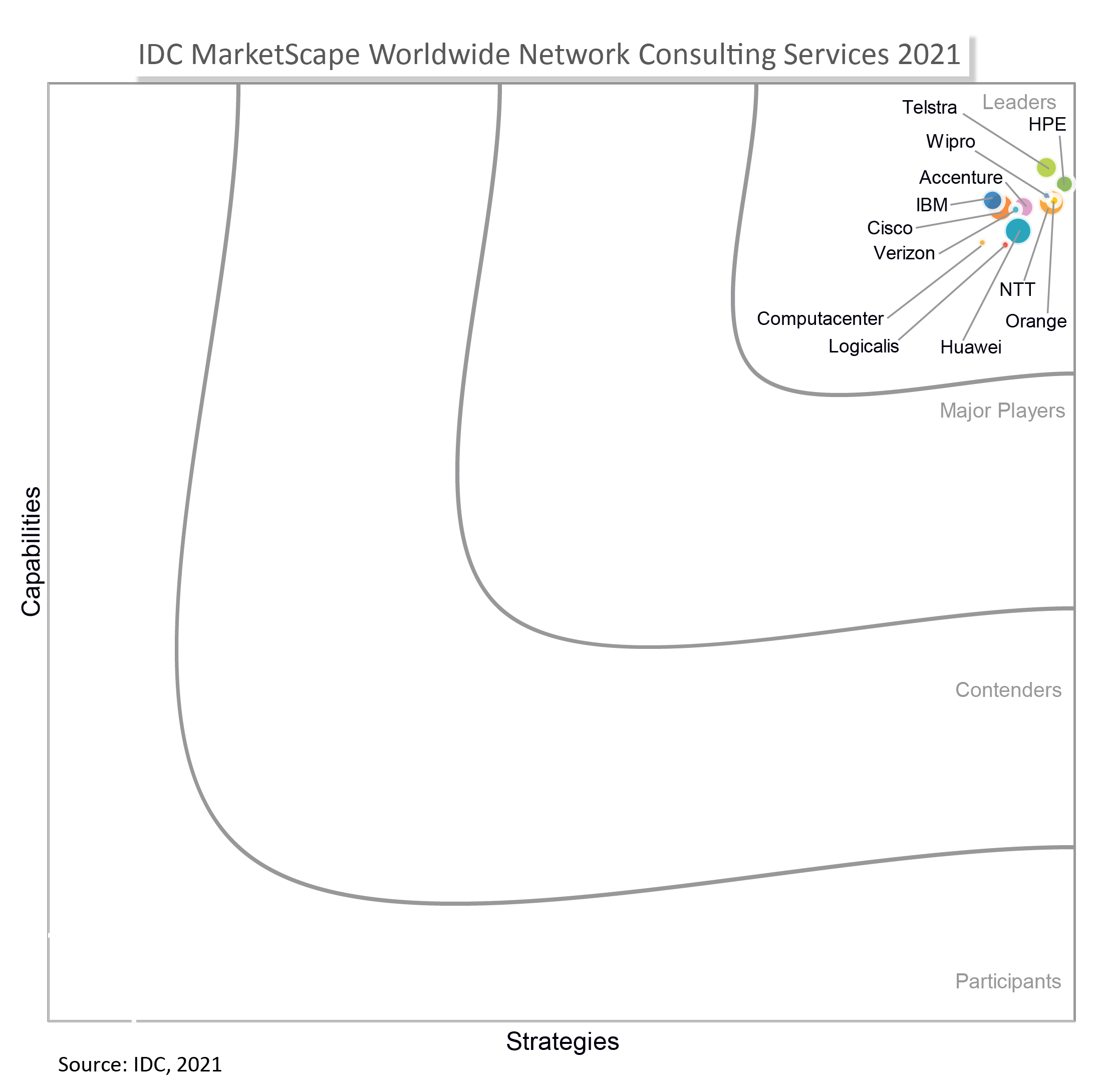 IDC MarketScape vendor analysis model is designed to provide an overview of the competitive fitness of ICT suppliers in a given market. The research methodology utilizes a rigorous scoring methodology based on both qualitative and quantitative criteria that results in a single graphical illustration of each vendor's position within a given market. The Capabilities score measures vendor product, go-to-market and business execution in the short-term. The Strategy score measures alignment of vendor strategies with customer requirements in a 3-5-year timeframe. Vendor market share is represented by the size of the icons.
Read the excerpt from the IDC Marketscape: Worldwide Network Consulting Services 2021 Vendor Assessment
Learn more about HPE IT advisory services and how we help you take your digital transformation to the next level.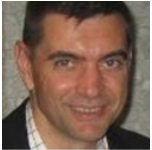 Javier Orellana holds 20+ years of experience in the IT and telco industries in a variety of roles such as consultant and architect. His recent focus is on large-scale network architecture and network design for service providers and large enterprises, including multi-site and multi-cloud deployments. Javier delivers complex network solutions in multi-vendor environments leveraging traditional and next-generation (SDN, SD-WAN and NFV) technologies. As Senior Cloud Networking Architect for HPE's worldwide practice, his main focus currently is connectivity and integration in hybrid clouds (AWS, Azure & Google) and delivery of private clouds leveraging HPE products and third-party vendors.
Services Experts
Hewlett Packard Enterprise
twitter.com/HPE_Pointnext
linkedin.com/showcase/hpe-pointnext-services/
hpe.com/pointnext