[ad_1]

HPE is the winner of a prestigious industry award for a solution that simplifies management of your hybrid IT estate.
By Ron Irvine, Senior Global Director, HPE GreenLake Management Services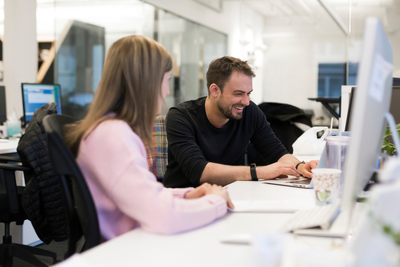 HPE has been steadily enhancing and expanding a platform that's a huge breakthrough for hybrid cloud management services, and I don't mean to brag but … well, actually I do mean to brag, just a little. We are the winners of the Technology & Services Industry Association (TSIA) 2021 STAR award for Innovation in Managed Services Strategic Adaptation. It's the third year in a row that HPE has been the winner, and this year there were over 90 submissions in this category.
TSIA is a research organization that describes its mission as "helping technology companies achieve profitable growth and solve their top business challenges." (Read TSIA's press release announcing the 2021 Star Awards winners and finalists)
So what is this HPE platform that impressed TSIA's judges? It's the HPE GreenLake Management Services hybrid cloud delivery platform. (See: What is hybrid cloud?) It provides a simplified, consistent, fully automated and orchestrated self-service or fully managed service experience delivered via a single console that can work with any cloud provider and heterogeneous infrastructure.
That's a mouthful, I know, and I'll unpack it a bit here, but you can get the details in the Application we put together for the award: 2021 TSIA STAR Award Featured Application.
Here are three ways that the HPE GreenLake Management Services hybrid cloud delivery platform helps you manage your hybrid IT estate:
1. It simplifies complexity. The platform includes infrastructure-as-code (IaC), automation and configuration tools that enable you to easily manage tasks, like changing firewall rules, that should be simple – but aren't, in a multi-cloud environment. Built-in automation lets you easily spin up infrastructure for projects as needed, and DevSecOps services can proactively detect issues within your development pipeline.
 2. It's a consistent and well-orchestrated self-managed or fully managed service. Application developers gain fast access to the right hybrid cloud resources and can consume them anywhere. The platform helps you select the right mix of private cloud, public cloud or edge resources and allocate them in minutes.
3. It's a cloud-agnostic, turnkey architecture that works with heterogeneous infrastructure. The platform works with any cloud provider. You can quickly scale up or down and migrate applications from one venue to another without disruption, to take advantage of new features from the providers and to optimize costs.
These are just the highlights – I'd strongly recommend taking a look at the full doc. At just a couple of pages, it's well worth your time. Here's the link again: 2021 TSIA STAR Award Featured Application
Read more about HPE GreenLake Management Services, our comprehensive suite of services to help companies manage, operate and optimize their IT environments.
Learn more about our managed services portfolio.
Explore HPE GreenLake edge-to-cloud platform – the cloud that comes to you, wherever your apps and data are.
Ron Irvine is the Senior Global Director for HPE GreenLake Management Services for Hewlett Packard Enterprise. Ron is responsible for all product development, route to market, strategy and messaging. He has been with HPE for 17 years and prior to HPE GreenLake Management Services, Ron led the Networking Services practice at the Canadian, Americas, and ultimately Global level.
Cloud Services Experts
Hewlett Packard Enterprise
twitter.com/HPE_GreenLake
linkedin.com/showcase/hpe-greenlake/
hpe.com/us/en/greenlake


[ad_2]